Information on Central Bank Gold Holdings
June 19, 2011
I'm not feeling very inspired this week, so I thought I'd pass along an excellent data set aggregated by Tim Green, author of The Ages of Gold (2007). Here's his book:
http://shop.gfms.co.uk/acatalog/The_Ages_of_Gold2.html

For the World Gold Council, Green assembled some statistics on central bank gold holdings and gold production, dating back to 1845. I think this is a fine resource for those with an interest in such things. Here it is:

Tim Green's Central Bank Gold Dataset (in .pdf).
From that, this is perhaps the most interesting graph: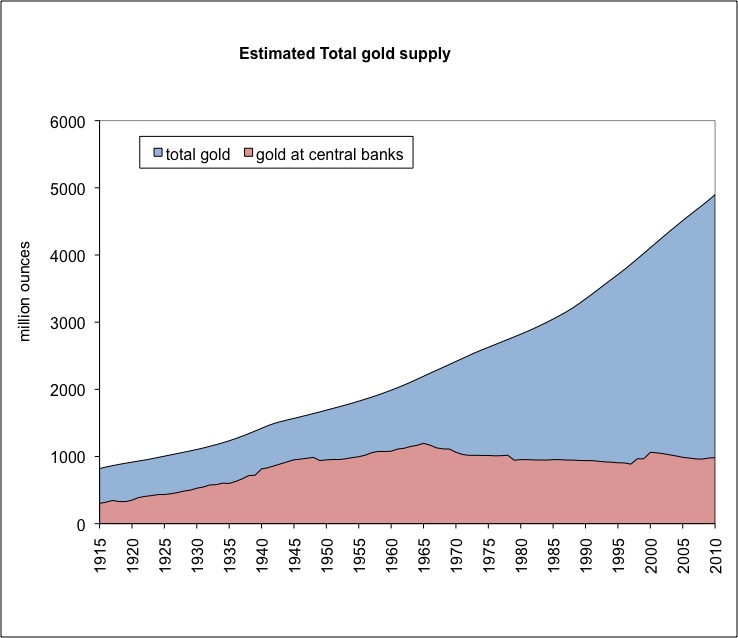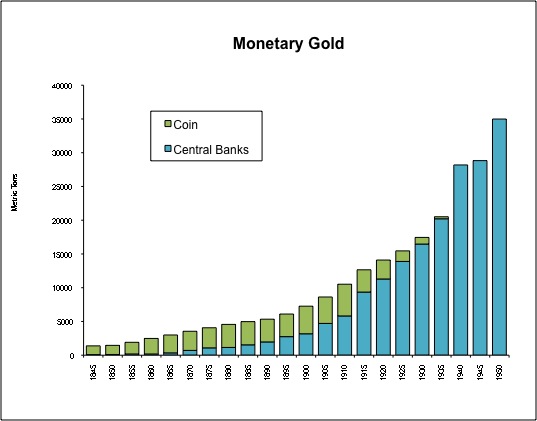 This graph shows the migration out of gold coins and into paper banknotes, with gold reserves held by central banks.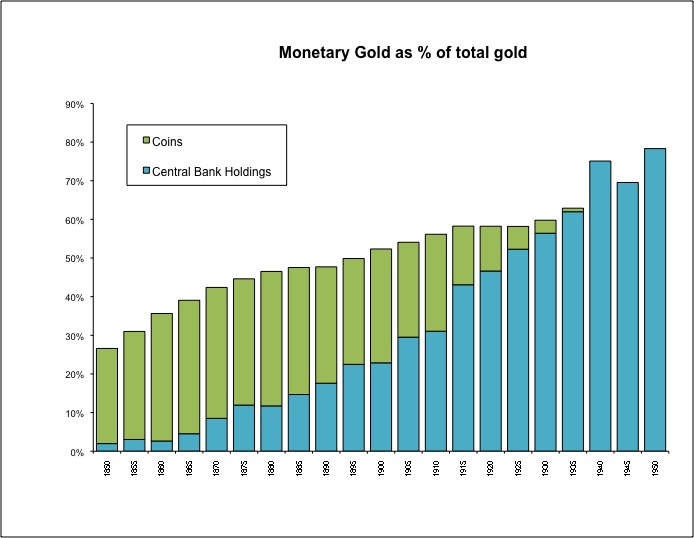 The same, expressed as percentages of total aboveground gold. I think the percentages are a little high.