How To Make A Pile of Dough With the Traditional City 6: Better Than a Thousand Words
August 21, 2011
Guess where this is!
OK, what are we looking at here?
Obviously, it is a pedestrian place. Do you see any cars here?
Doesn't this look like fun?
If you are a developer, I would ask: doesn't this look profitable? Look at all those people. If you make a nice place that attracts a lot of people, they spend a bunch of money and some of that lands in your pocket. How hard is that to understand.
Yes, making fun places for people (not cars!) means KACHINGO MANIA.
August 22, 2010: How to Make a Pile of Dough with the Traditional City
I would note that this street is actually rather wide. It looks like at least 60-70 feet from one side to the other. Maybe more. This is actually not so uncommon, and works fine here as there are a lot of people. I suppose someone would insist that you had to make the street that wide due to all the people, but that is not actually true. Instead of one 80-foot street, you could have four 20-foot streets. Instead of one ninety-foot street, you could have six 15-foot streets, or nine ten-foot streets. So, instead of one fabulous street you could have two or four or more. We are a little stuck with the "Main Street" idea where you put everything on one oversized street.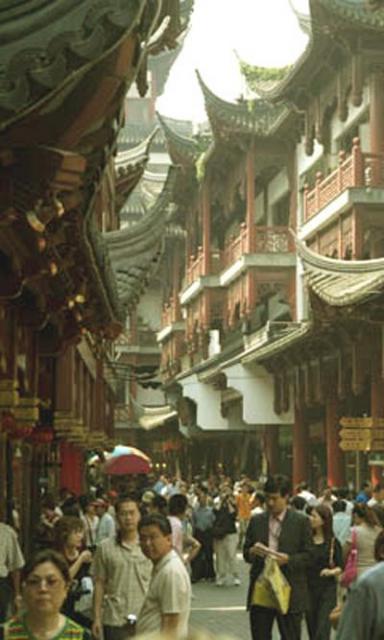 Shanghai, China.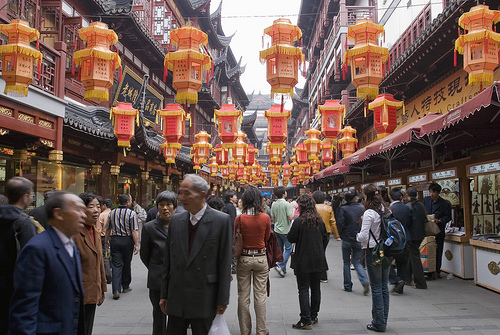 Shanghai.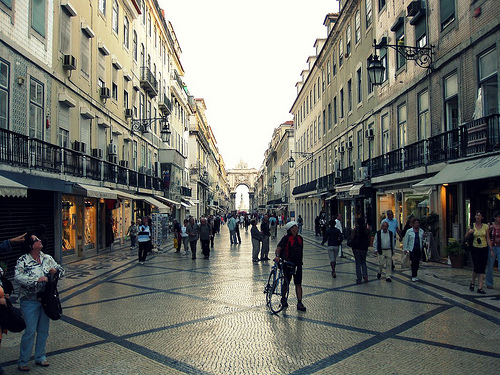 Madrid, Spain.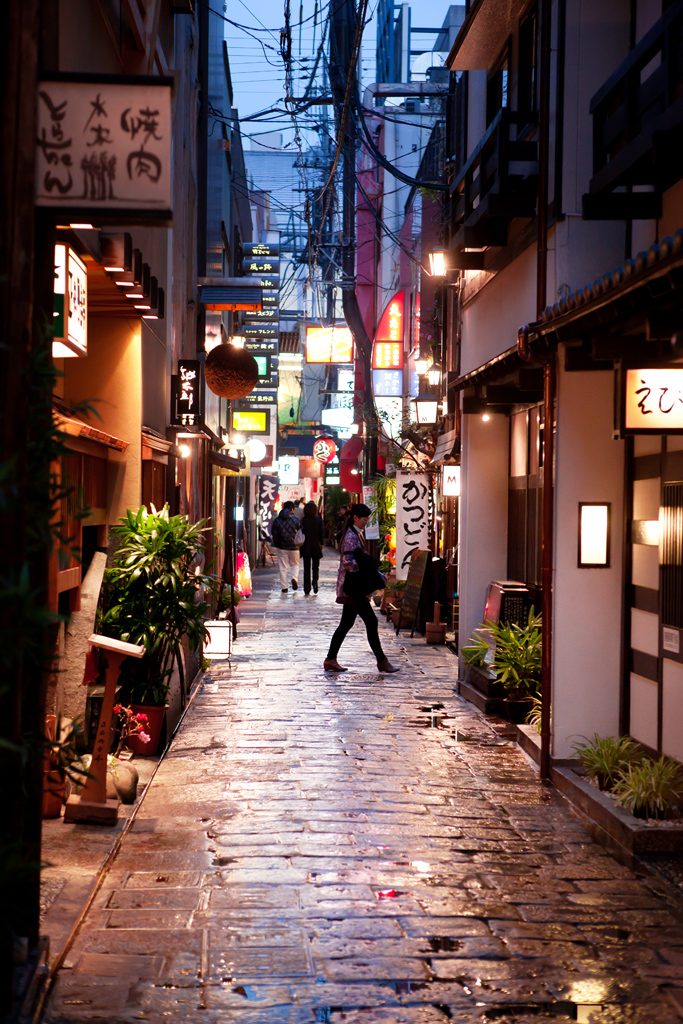 Eight foot street, Tokyo, Japan. You could have ten of these instead of one 80 foot street.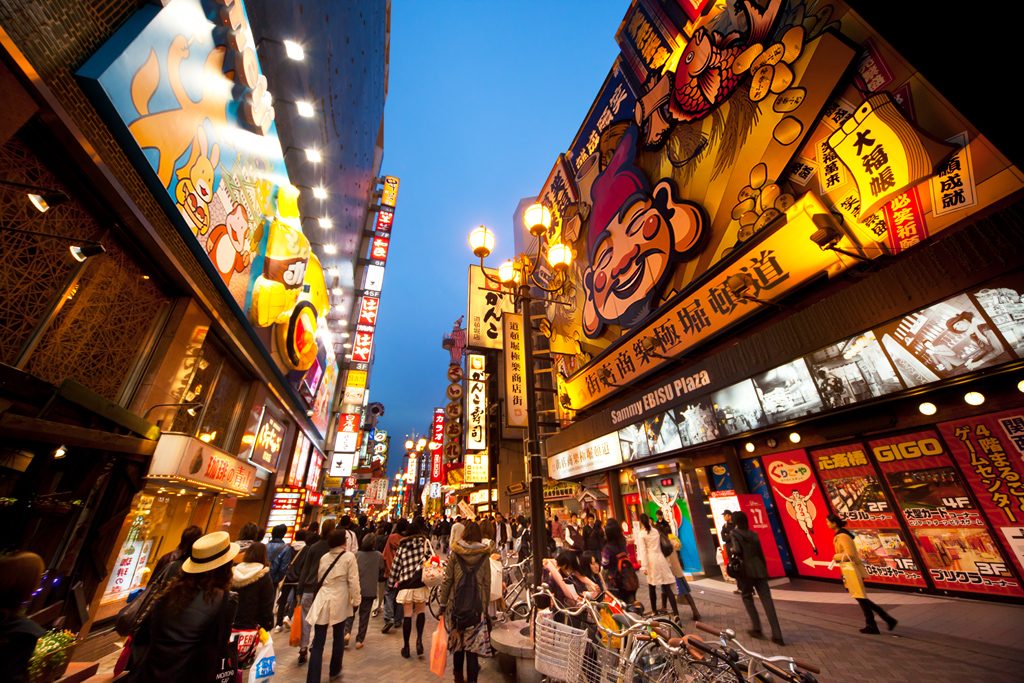 Hmmm, that looks sort of similar. Much narrower, though. This is more like 40 feet wide. So, you could have two of these.
Tokyo.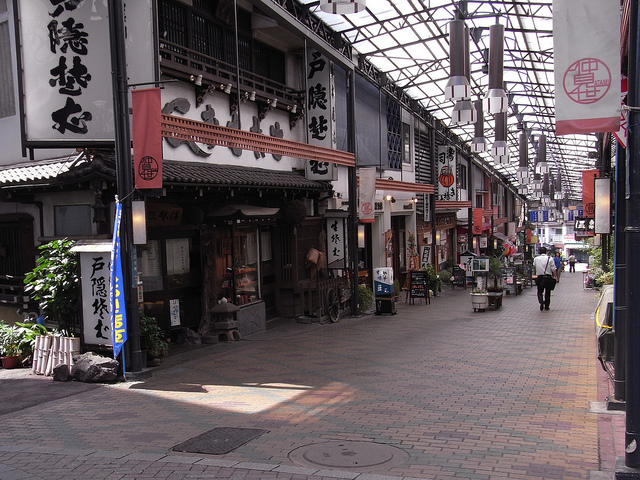 That looks sort of similar too. The idea of eventually enclosing a "shopping street" is a very old one.
Atami, Japan.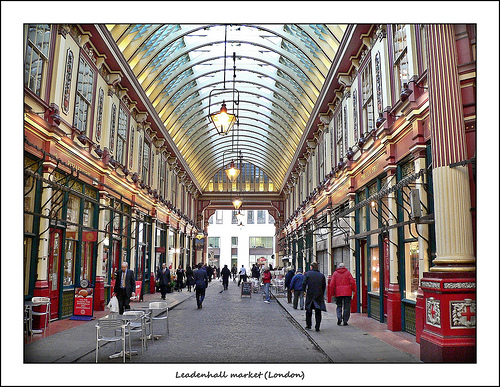 Leadenhall Market, London. The glass enclosure was added in 1881.
This stuff is so easy. You just do it and … it works!
Other commentary in this series:
July 31, 2011: How To Make a Pile of Dough With the Traditional City 5: The New New Suburbanism
July 17, 2011: How To Make A Pile of Dough With the Traditional City 4: More SFDR/SFAR Solutions
July 3, 2011: The New World Economics Guide to Men's Fashion
June 12, 2011: How to Make a Pile of Dough with the Traditional City 3: Single Family Detached in the Traditional City Style
May 15, 2011: A Ski Resort Village
May 1, 2011: Let's Take a Traditional City Break 3: Life With Really Narrow Streets
April 3, 2011: Let's Take a Trip to the Skinniest House in New York
March 20, 2011: Let's Take a Trip to Julianne Moore's House
February 13, 2011: Let's Take a Traditional City Break 2: More Really Narrow Streets Than You Can Shake a Stick At
February 6, 2011: Let's Take a Traditional City Break
December 19, 2010: Life Without Cars: 2010 Edition
October 17, 2010: The Problem of Scarcity 3: Resource Scarcity
August 22, 2010: How to Make a Pile of Dough with the Traditional City
August 1, 2010: The Problem With Bicycles
June 6, 2010: Transitioning to the Traditional City 2: Pooh-poohing the Naysayers
May 23, 2010: Transitioning to the Traditional City
May 16, 2010: The Service Economy
April 18, 2010: How to Live the Good Life in the Traditional City
April 4, 2010: The Problem With Little Teeny Farms 2: How Many Acres Can Sustain a Family?
March 28, 2010: The Problem With Little Teeny Farms
March 14, 2010: The Traditional City: Bringing It All Together
March 7, 2010: Let's Take a Trip to Suburban Hell
February 21, 2010: Toledo, Spain or Toledo, Ohio?
January 31, 2010: Let's Take a Trip to New York 2: The Bad and the Ugly
January 24, 2010: Let's Take a Trip to New York City
January 10, 2010: We Could All Be Wizards
December 27, 2009: What a Real Train System Looks Like
December 13, 2009: Life Without Cars: 2009 Edition
November 22, 2009: What Comes After Heroic Materialism?
November 15, 2009: Let's Kick Around Carfree.com
November 8, 2009: The Future Stinks
October 18, 2009: Let's Take Another Trip to Venice
October 10, 2009: Place and Non-Place
September 28, 2009: Let's Take a Trip to Barcelona
September 20, 2009: The Problem of Scarcity 2: It's All In Your Head
September 13, 2009: The Problem of Scarcity
July 26, 2009: Let's Take a Trip to an American Village 3: How the Suburbs Came to Be
July 19, 2009: Let's Take a Trip to an American Village 2: Downtown
July 12, 2009: Let's Take a Trip to an American Village
May 3, 2009: A Bazillion Windmills
April 19, 2009: Let's Kick Around the "Sustainability" Types
March 3, 2009: Let's Visit Some More Villages
February 15, 2009: Let's Take a Trip to the French Village
February 1, 2009: Let's Take a Trip to the English Village
January 25, 2009: How to Buy Gold on the Comex (scroll down)
January 4, 2009: Currency Management for Little Countries (scroll down)
December 28, 2008: Currencies are Causes, not Effects (scroll down)
December 21, 2008: Life Without Cars
August 10, 2008: Visions of Future Cities
July 20, 2008: The Traditional City vs. the "Radiant City"
December 2, 2007: Let's Take a Trip to Tokyo
October 7, 2007: Let's Take a Trip to Venice
June 17, 2007: Recipe for Florence
July 9, 2007: No Growth Economics
March 26, 2006: The Eco-Metropolis